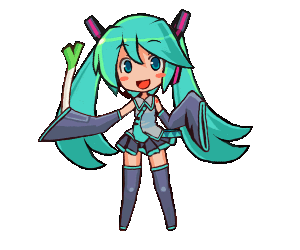 Vocaloid!
This is my page all about vocaloids!
Their music so sooo sugoi desu!
I will talk about favourite songs,
best ships, best vocaloids, and lots of other stuff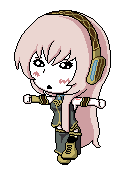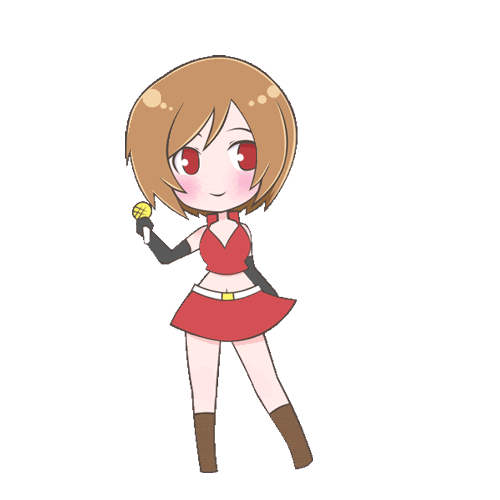 vocaloid things
rest easy, wowaka. rolling girl was the gateway to vocaloid for me and many others. your music made people all over the world happy. i'm gonna miss you. RIP

vocaloid song of the week!
okay so basically wat i am going to be doing is i am going to show every1 of you a new vocaloid song (or utau song LOL!) every week!!!!! i will try to find some vocaloid songs you might hve not heard b4 and show them to you so you can know anout moar vocaloid songs that you might liek! its going to be so sugoii desu!!!
also here is the link to the previous vocaloid songs of the week!!!
wednesday 8/8/18
ya thats right vocaloid songs of the week r back (maybe)!!!!!! anywhei the song 4 this week is "alkali rettousei" by Kairiki Bear with hatsune miku! tbh i dont rlly know why i like this song so much, i just thinjk it sounds cool. also i found this song from a touhou rhythm game video thing, but ya idk why i like it, its just cool! here's the niconicolink and here is the youtube link!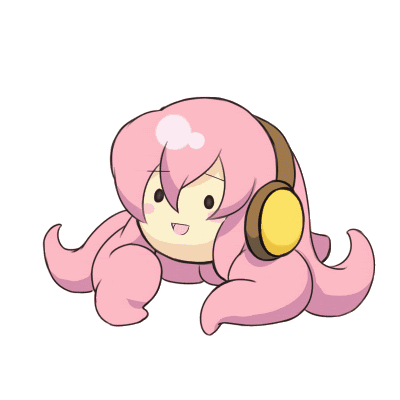 WHo do I ship???
MEIKO x KAITO!!! if u tell me that u like miku x kaito... YOUR DEAD TO ME! lol jk!! XD but seriouly tho, meiko x kaito is my OTP FOR LIFEEE They're just soo made for each other and soo kawaii together!!
Gumi x Luka okay I know this one is weird but I think that their voices go sugoi with each other and they both would be PErfect for each other because gumi could be like, the mischevious one and luka like, the mature one X3!
Miku x len Okay so i mean like I don't ship rin/len or kaito/miku... so why not ship them together!! They both are like, super kawaii together!!
kaai yuki x oliver! well they aren't dating but just imagining them like secretly having crushes on each other is TOO KAWAII FOR WORDS!!!
sf-a2 miki x kiyoteru haiyama i can just see them like being best friends and then falling in LOVE!! but miki is like suuper awkward and kiyoteru is just like okay with it XD
Mayu and Rin! okay so I don't ship them but I can see them being bffs!
miku and luka! yea ik i already ship luka with gumi, but if i didn't, then i would ship miku x luka all the way!!! and btw, i didn't start shipping them bc of magnet...... i just kinda realized that they would be good together! (but i still ship gumi x luka moar then miku x luka)

Watashi's favourite vocaloids!!!
MEIKO!!! okay so i know like, alot of people don't like her voice... but thats only because noone can make her voice sound sugoi bc she's soo kawaii for them! when used correctly it soiunds soooooooooo kakkoii (japanese for cool).but tbh... like, the only big producers who can make meiko sound actually good is oster-P (I mean have u even heard piano x forte x scandal or on the rocks???? yea thats what i thought, baka. but she sounds amazing in them) and mitchie-m (but with mitchie-m, he can make even hakaine maiko sound great ((and he never even uses meiko which is like, such a shame because he makes her sound SOO SUGOII!! oh well -.-"))
gumi!! she sounds soo sugoi!! and her english is amaazing! but i really like how she sounds like, just so un-robotic!!
lily okay so confesssion time i've only heard one song with lily and it's hybrid (listed above) but her voice is sooo great!!!
i know this isn't a vocaloid but... kasane teto!!! she is just so kawaii she's in like, another dimension of kawaii! and yea i kno her voice is very robotinc, but that's her Utsukushi-sa (japanese for beauty)
kagamine rin! okie so i'm not too big of a fan of her voice......... but she has so many sugoi songs!! like f-mech, iya iya iya, sleeper, 1 2 fanclub, invisible, and soo man more!!! i suki daisuki (see what i did there??? LOL) rin songs soo much but her voice... i mean it's sooooo kawaii desu... but at the same time.. idk i have mixed feeling about her voice.. but her songs are soo kawaii!!!